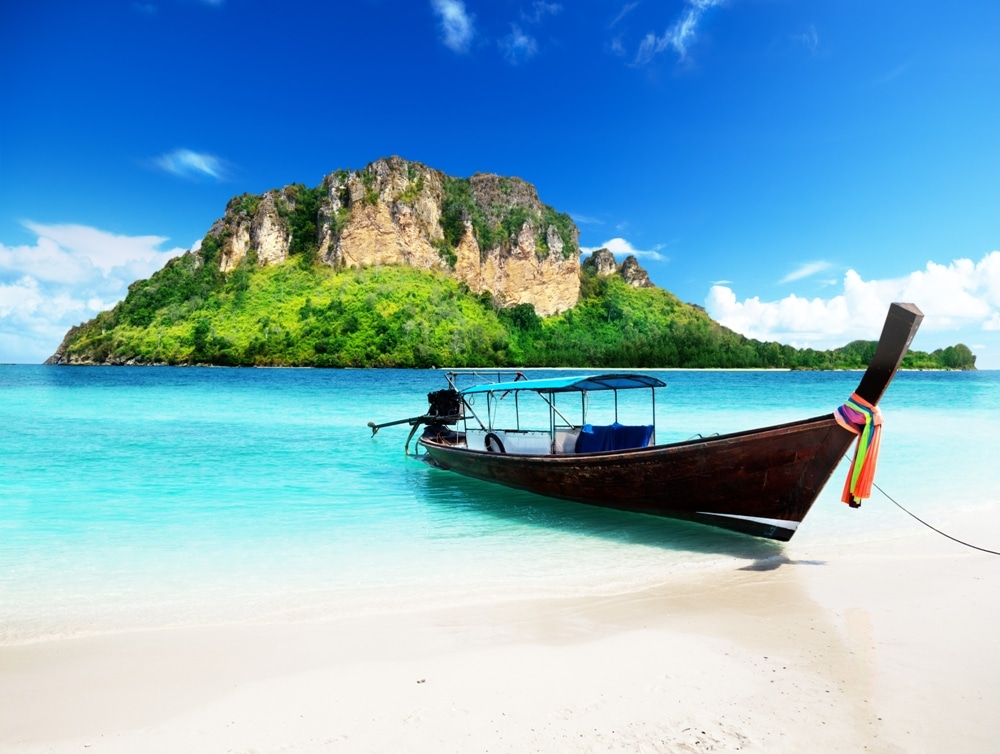 Luxuries to Discover in the Andaman Islands – It's no secret that the Andaman Islands are a favorite among travelers and, while the beaches are certainly part of the allure, these islands are far more than just a sun and sand destination. There are sites of historical value, nature's wonders, and activities designed to accommodate all ages. The Andaman Islands truly offer something for everyone, and rightly are seeing an uptick in their popularity every year as thousands of people flock to the area. These are some of the most spectacular sights in the Andaman Islands:
The most popular beach in all of Asia is located in the Andamans, Havelock's No. 7. Also known as Radhanagar Beach, the sand is snow white and the waters are crystal clear and azure. Naturally, as the most popular beach, throngs of tourists flock here – but don't let that deter you. Given the nature of the surroundings, it is highly likely that you'll find your own little slice of beach to enjoy the sun setting along the horizon. Afterwards, check out one of the chic restaurants on the beach for a quiet evening meal.
The next best place to see the sea, Elephant Beach, offers the ultimate underwater experience. Its waters are shallow and clear, and if you enjoy snorkeling (or if you never have but would love to try), this is an intriguing place to start.
The Andamans are known for their lush mangrove forests, and nestled among these forests are caves of limestone with stalactites and stalagmites said to have taken millions of years to reach their current size. A now-endangered bird, the Edible Nest Swiftlet, also calls these caves home. This bird is unique in how it got its name – its nest is made of its saliva.
Of the many mountains in the Andaman region, Mount Harriet has plant life that is found nowhere else but its ridges. Of the peaks of the archipelago, Harriet is third tallest. The view from Mount Harriet was commemorated on the Indian 20 Rupee bill.
When it comes to island hopping, it doesn't get much more diverse than the spectacular Andaman Islands.