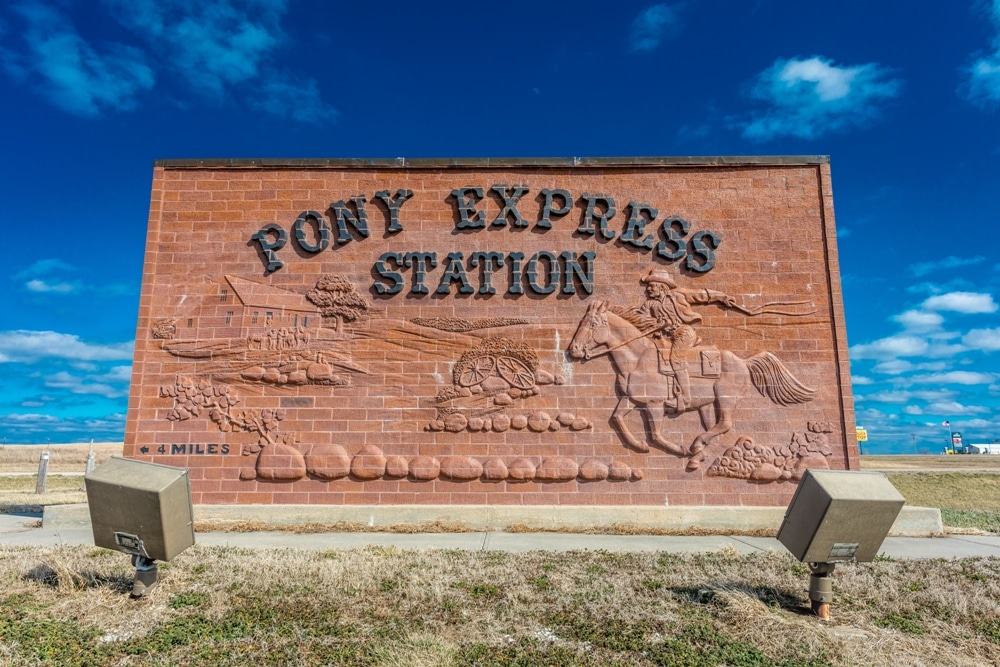 There aren't too many historical locations whose claims to fame include more than one memorable event. Patee House is different in that respect.
St. Joseph, Missouri, is known for the beginning of the first formal mail delivery system in the United States, the Pony Express, and also for the ending of the life of one of the nation's most infamous men, Jesse James. Patee House, which first opened in 1858 as a hotel, played roles in both occurrences – and it is the only place in St. Joseph that is listed in the National Register of Historic Places.
From 1860-61 it served as the headquarters of the Pony Express. The nation was in tumultuous times, however, the Union Army took over the property as a station during the nation's Civil War. They used it as their Marshal's headquarters, and they held trials for war crimes in the hotel ballroom. Just one block away is the home where Jesse James lived. It is also where he was shot by Bob Ford. James' family was interviewed after his death in one of the rooms within Patee House.
Patee House is now a museum that houses one of the most eclectic collections of western memorabilia. The museum occupies two floors of the four-story, entire-city-block-sized building, and waiting inside is a fully functional train from 1860 which beckons all aboard, as well as a vintage carousel known as the Wild Thing.
Because of the building's size, many of the exhibits are much larger than you would find in most comparable museums; for instance, there is an actual railroad depot inside that dates from 1877, blacksmith and dressmaker shops, as well as various period stagecoaches, vehicles, horse buggies, and even an actual gallows. One wing of the museum was designed to recreate life on the streets of St. Joseph during the 1860s-80s.
Among these exhibits is also a gas station from the 1920s, Walter Kronkite's father's dentist office, and a full size steam engine train on tracks.
Admission varies by age, but the most you'll pay for admittance is $6 for adults, and children five and under are free.