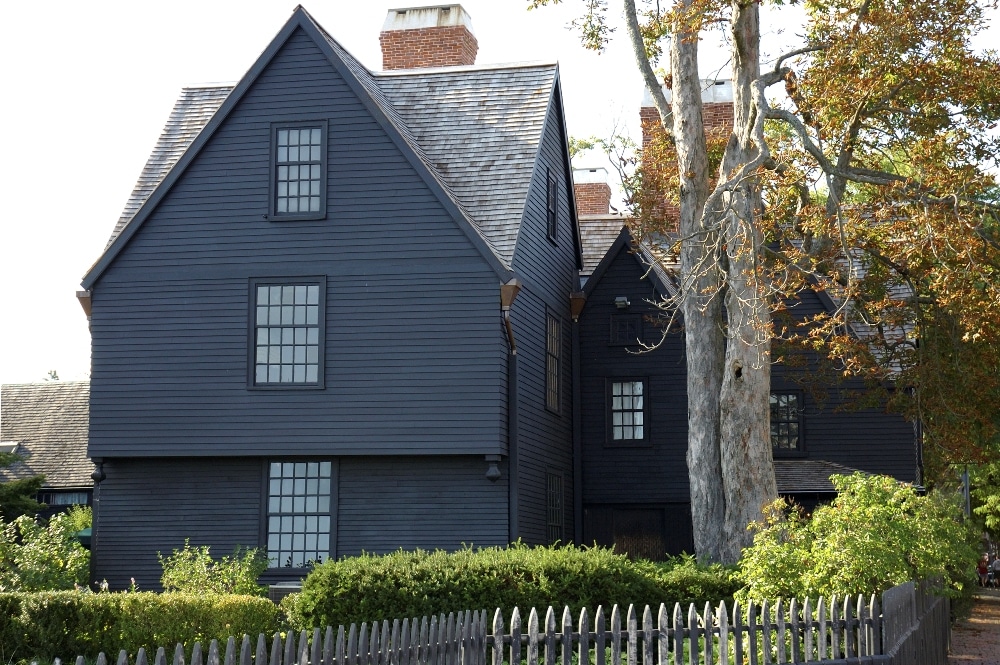 Tourico Vacations on Massachusetts – The Infamous House of the Seven Gables in Salem, Massachusetts – Captain John Turner commissioned builders to build him a fine mansion to which he could escape when he was not out on the high seas making his fortunes. Turner helmed one of the colonies' most successful families in the maritime industry. The Puritan economy and maritime traditions are thanks to Turner and his many descendants who remained within the fishing and trading businesses.
This fine mansion would come to be known as the House of the Seven Gables. While additions have been made structurally and decoratively over the years, the original portion of the mansion was the traditional two-rooms-over-two-rooms floor plan. His maritime fortunes allowed for two additions prior to his passing in 1680 – additions that were grand in proportion, had high vaulted ceilings, and vast windows.
His son, John Jr., redecorated the home in the fanciful Georgian architectural style. On the interior, mahogany wood panels were added inside the Parlor, Chamber, and the formal Dining Room. Several of the beams from the 1600s were encased by wood. Any paint that was used utilized colors of the time period that were considered modern. Today many refer to these panels as the finest of examples in the Georgian style.
Another wealthy self-made captain, Sam Ingersoll, bought the estate from John, Jr. in 1782. To keep the home in current fashion, Ingersoll dismantled four of the seven gables, creating a boxier home. When Ingersoll passed in 1804, the home was left to his daughter. Ms. Ingersoll had several successful businesses in downtown Salem, and having the home as her private residence was perfect. Her cousin would visit her from time to time, famous author Nathaniel Hawthorne. He worked for four years in downtown Salem, during which time he was a permanent fixture on the estate. Her stories and the home itself inspired him so greatly that he created one of his most famous works, The House of the Seven Gables, in reference to his time there.
Today, the House of the Seven Gables remains one of the largest and oldest surviving structures in the nation that remains on the home's original foundation.